Genesys Integration
Genesys Integration
Dashbot is now available through Genesys AppFoundry for PureCloud.
Below are instructions for connecting Genesys and Dashbot.
If you have any questions, please feel free to contact us.
Configuring Genesys PureCloud for Dashbot
First, sign up or log in to your Dashbot Account.
Click on the "Start" button in PureCloud to start the integration.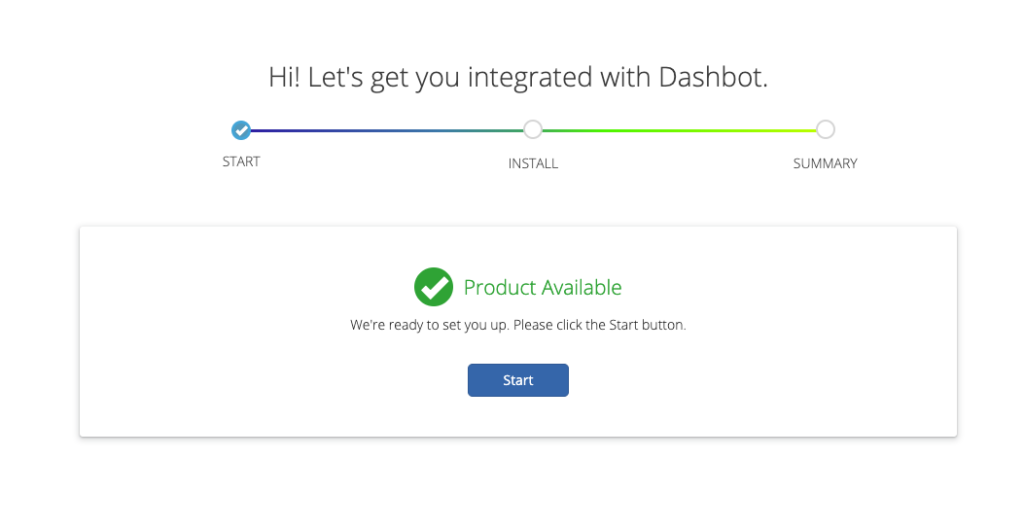 Dashbot will automatically create the application and integrate it with your Genesys account. Click on "Next" to proceed.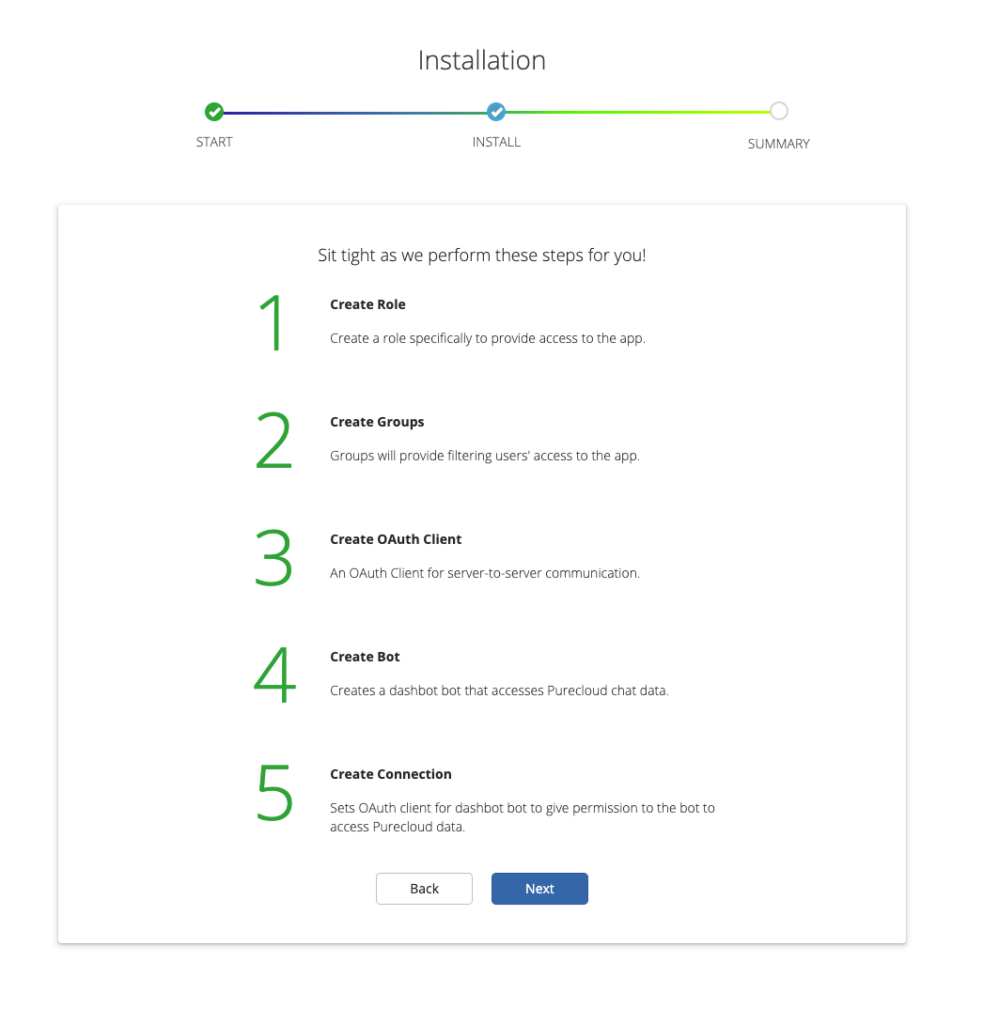 That's it!
Please note that historical chats are not included in this integration — if you are interested in importing your historical data, please contact us.
Edit this page on GitHub